18 Day West Africa Grand Journey
Booking Dates
12/13/2022 through 12/11/2023
Travel Dates
01/01/2014 through 12/31/2023
Provider
Kensington Tours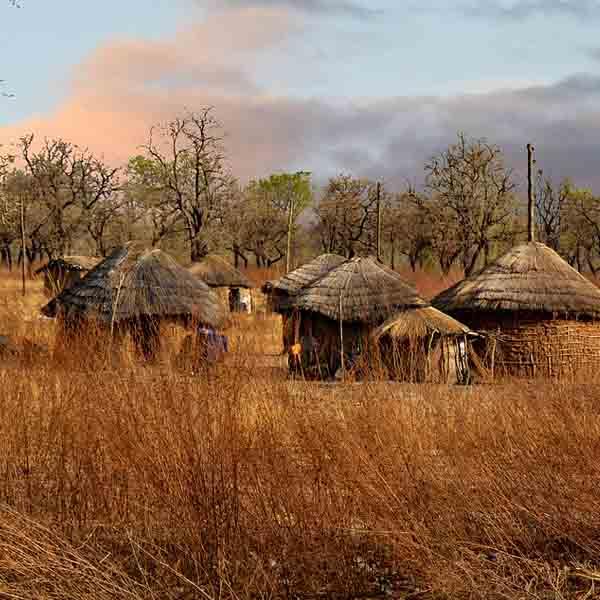 18 Day West Africa Grand Journey
Culture, nature and history is the theme of this Grand Journey through West Africa. The main highlights of these uniqe areas are: the Isle of Goree and the salt gatherers at the unusual Lac Rose in Senegal, the slave castles at Cape Coast in Ghana, fetish markets in Togo and Ouidah, the birthplace of Voodoo in Benin. On the Isle of Goree you will learn about the turbulent past as you walk through the Maison des esclaves (house of slaves). You'll speak to salt harvesters at the Pink Lake and learn about the techniques of extracting salt. You'll also explore the streets and markets of Bamako with your local guide. Then continue on to Ghana, Togo, and Benin where you'll explore historic slave castles, learn about ancient kingdoms, cultures, voodoo and more. Finish by visiting a local village for your own naming ceremony where you'll receive your traditional Ghanaian name. Return to Accra for some final souvenir shopping and sight seeing before flying home from this unforgettable adventure! Includes internal transfers, accommodations, and meals as listed.
Kensington Tours offers local support in each region you visit, another reason we deliver unbeatable value. Enjoy a personalized vacation that best suits your needs, developed by one of our experienced destination experts. Relax during your trip with our 24/7 support and expert local guidance.
| Day | Description | View All |
| --- | --- | --- |
| Day 1 | Dakar | Details |
| Day 2 | Dakar | Details |
| Day 3 | Dakar | Details |
| Day 4 | Dakar To Accra | Details |
| Day 5 | Accra | Details |
| Day 6 | Accra | Details |
| Day 7 | Accra To Elmina | Details |
| Day 8 | Elmina | Details |
| Day 9 | Elmina To Kumasi | Details |
| Day 10 | Kumasi | Details |
| Day 11 | Kumasi To Accra | Details |
| Day 12 | Accra | Details |
| Day 13 | Accra To Lome | Details |
| Day 14 | Lome | Details |
| Day 15 | Lome To Ouidah To Cotonou | Details |
| Day 16 | Ganvie To Cotonou | Details |
| Day 17 | Cotonou To Lome To Accra | Details |
| Day 18 | Accra | Details |