Sri Lanka: Hike, Bike & Kayak
Booking Dates
10/26/2021 through 12/22/2022
Travel Dates
10/26/2021 through 01/06/2023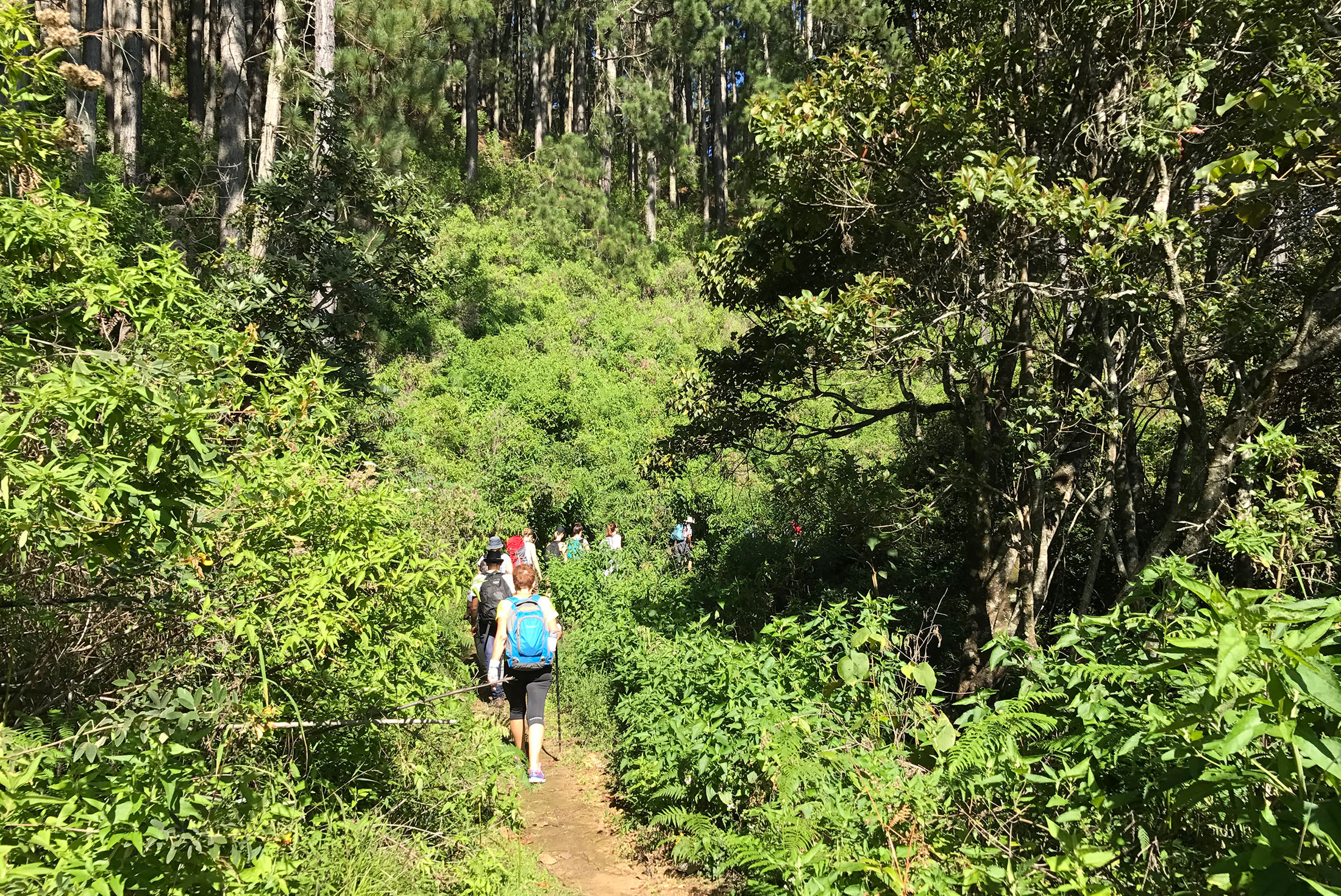 Sri Lanka: Hike, Bike & Kayak

Ride through tea plantations, kayak down rivers, and hike to ancient fortresses on this fitness focused adventure from Negombo to Colombo. Sri Lanka is one of Asia's most exciting destinations and it's not hard to see why. With pristine coastline, ancient ruins, rugged peaks and wildlife-filled national parks, it's a dream for travellers who like to get active. Explore the country's premier sites while wandering through the wilds on this Sri Lankan experience.

Activities
Minneriya National Park
Sigiriya – Lion Rock
Knuckles Mountain Range guided trek
Knuckles Mountain Range guided trek
Kandy – Temple of the Tooth with pooja ceremony
Hatton – Mountain biking
Hatton – Mountain biking
Kalunganga River – Canoeing
Kalunganga River – Canoeing
Highlights
Witness ritual devotion in the spiritual heart of the country during a visit to Kandy's Temple of the Tooth.
Spot birdlife and watch as Sri Lanka's forested landscape shifts with the flow of the Kaluganga River on a three-day kayaking expedition.
Encounter Sri Lanka's rich plant life while hiking through the Knuckles Mountain Range, so named for it's fist-like appearance.
Soothe sore muscles while relaxing on Mt Lavinia's 'Golden Mile' of incredible beaches.
Visit Sigiriya's ancient carved-rock fortress, which rises dramatically above the surrounding plains.
| Day | Description | View All |
| --- | --- | --- |
| Day 1 | Negombo | Details |
| Day 2 | Sigiriya | Details |
| Day 3 | Knuckles Mountain Range (Hike) | Details |
| Day 4 | Knuckles Mountain Range (Hike) | Details |
| Day 5 | Kandy (Hike) | Details |
| Day 6 | Kandy | Details |
| Day 7 | Hatton (Bike) | Details |
| Day 8 | Ratnapura (Bike) | Details |
| Day 9 | Kaluganga River (Kayak) | Details |
| Day 10 | Kaluganga River (Kayak) | Details |
| Day 11 | Mt Lavinia (Kayak) | Details |
| Day 12 | Mt Lavinia | Details |
| Day 13 | Mt Lavinia | Details |